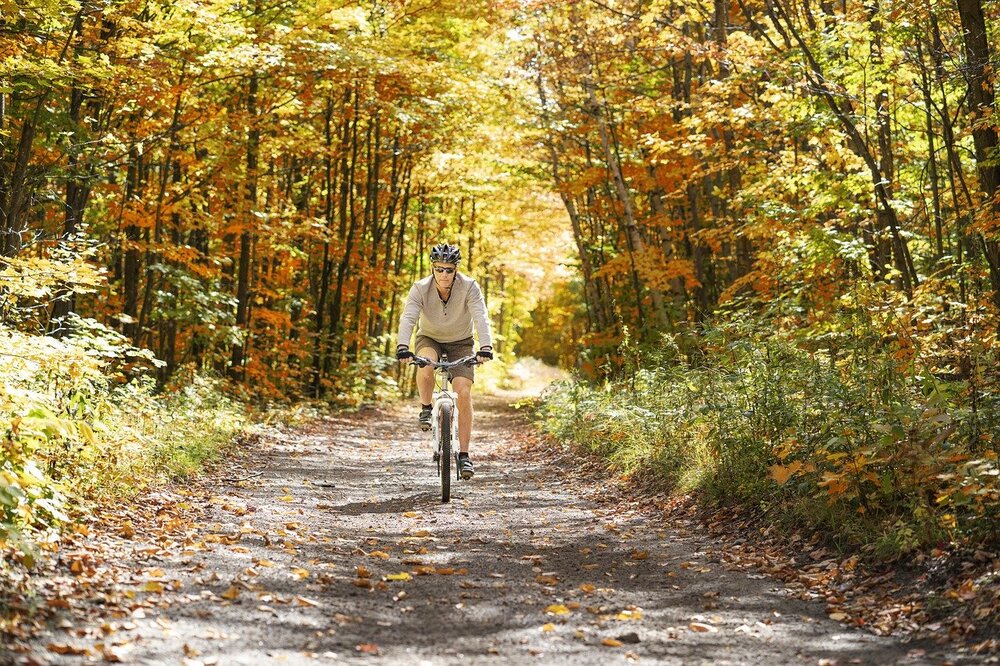 FALL BIKE RIDING
Fall is considered by many as the best time to ride. However, cooler weather and shorter days might mean making sometime adjustments to your summertime logistics.  Consider the following options when planning your training for the coming months: 
Apparel: Fall rides often start cool and then warm up quickly, so apparel is all about layering (especially pieces that can be removed while riding and rolled up for easy storage). Some key pieces to add to your wardrobe include:
·       Arm warmers
·       Leg or knee warmers
·       Light full finger gloves
·       Skull cap or earband
·       Light vest or convertible jacket
·       Wool socks
·       Toe warmers
Also consider apparel items with reflective striping on them, especially if you may be outside when light is low.
Bicycle lights: Cyclists are strongly recommended to have both front and rear lights on their bike for day and nighttime visibility. Many states require a functioning red taillight for low light or dark hours. In recent years, most bike lights have switched from being battery operated to USB rechargeable, making prolonged use easier and less expensive for athletes.
Lights are priced by lumen, and we recommend the following front light lumens depending on your goals:
·       Daytime visibility: 100+ lumens
·       Nighttime road visibility: 400-600 lumens
·       Nighttime trail (very low light) visibility: 600+ lumens
Rear lights are usually sold as a set with front lights, but can be purchased separately as well.
Hydration: Remember, you still need to hydrate even when it's cool out! Pack a couple of bottles with water and a light sodium replacement (like Skratch or Nuun) for your ride to ensure you feel good for tomorrow's workout.