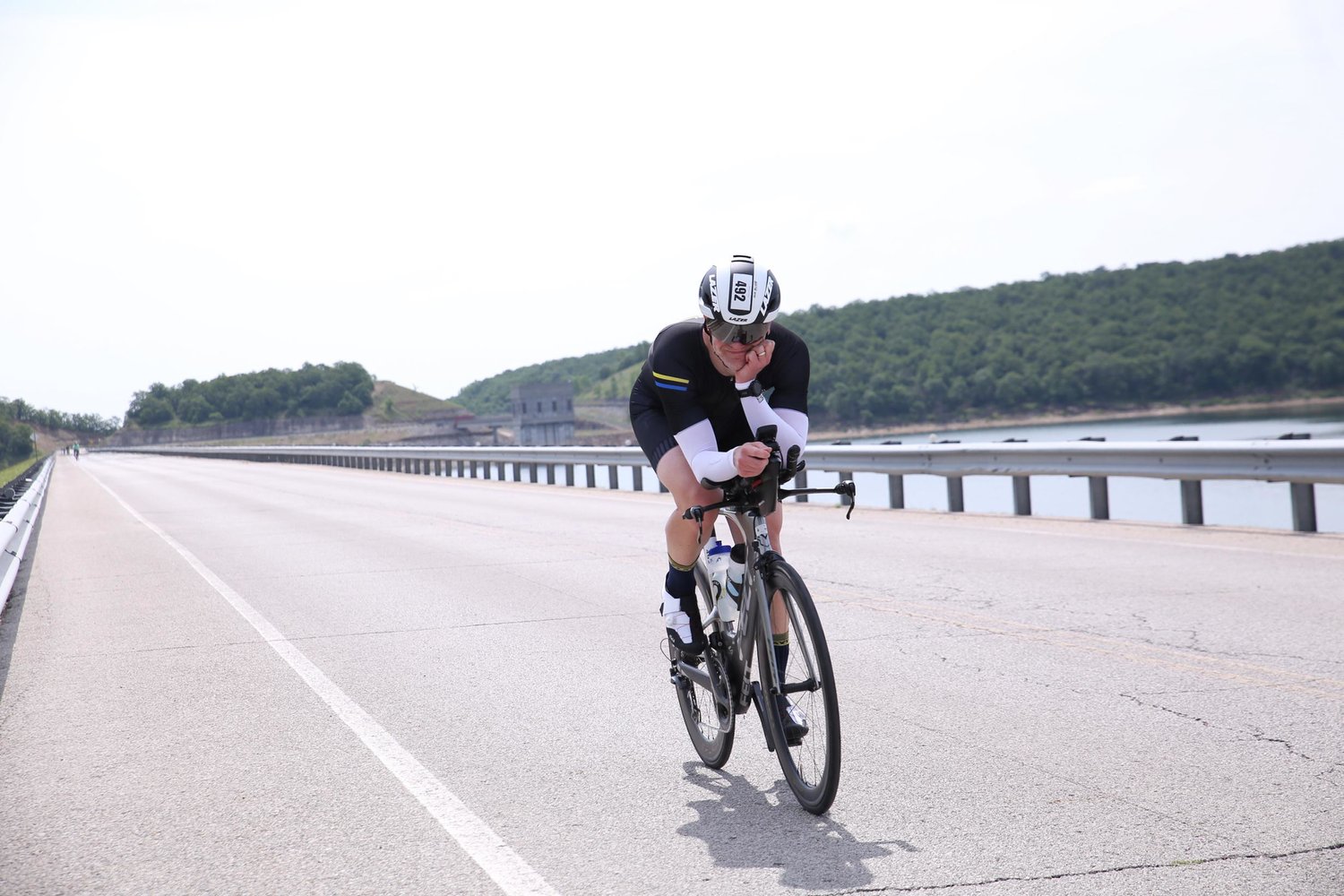 HOW TO HAVE A GREAT IRONMAN BIKE
How to have a great Ironman bike
The bike portion of an Ironman race can feel daunting if it is your first race. And if you have done numerous Ironman races you know how important the bike is for a quality race. There are a few things you can do on race day to help maximize the impact of the bike on your race, which I'll share below. But your race day is the culmination of hours and months of training that greatly influence how race day goes. If you are looking to have a great Ironman bike on race day, below are my tips for race day and my tips for training.
Race Day
Ride for show, run for dough. On race day you are not doing three different sports, you are doing one sport that has three disciplines and each discipline has an impact on the discipline after it. Your swim affects your bike and run, while your bike affects your run. This is why I tell my athletes that the race doesn't really start until the last 13.1 miles or 10k of the run (depending on your goals). While you are biking, take your foot off the gas a bit so that you can have a stronger marathon.

Be guided by heart rate first, power second. Although it is possible to pace your Ironman bike by power alone, we at Playtri don't recommend it. Through our extensive performance testing for over two decades we have learned that heart rate needs to guide your bike pacing during an Ironman. Through our Vo2 calorie expenditure testing we are able to see how many calories you are burning at different heart rate levels and what type of calories (carbs or fats) you are burning. With these test results our coaches are able determine at what heart rate level your effort becomes unsustainable. If you pace entirely by power you can push it too hard, which means blowing up on the run.

Smile. Have Fun. Talk to and encourage the other athletes. Unless you are a professional triathlete, the outcome of the race doesn't have a drastic impact on your livelihood. Enjoy the race. Race with, not against, the other athletes on the course.
Training 
Work with a coach. Your journey as an Ironman athlete should not be left up to chance and guesswork.

Use all the tests. Race day shouldn't be left up to chance and guesswork either. Performance testing helps eliminate the guesswork. I encourage all my Ironman athletes to do these tests: Blood Lactate testing for bike and run, Vo2 calorie expenditure testing for bike (and run depending on goals), and Advanced Sweat testing.

Ride 100-115 miles at least once, maybe 2-3 times depending on goals and time availability. Although this is not a requirement for completing or competing in an Ironman, I have found this to be beneficial for the vast majority of my athletes. Learning how your body responds to eating and drinking while biking for this long is important information to have before race day.

Run off each long bike for at least 30 minutes. Running off the bike is very different from a standalone run. Learning how to run comfortably off long rides is an important skill to develop.

Practice your race day nutrition on long rides and key workouts. For each ride over 2 hours and every key workout keep track of what nutrition and hydration you use, how much, and the affect it has on your body. This is valuable information for your coach as they plan your race strategy.

Ironman training should be at least 9-12 months long. Depending on your race goals and your current fitness, the length of your Ironman training needs to change. If you are a first time Ironman athlete looking to complete the race, then start working with a coach at least 9-12 months ahead of time. If your goals are to podium or qualify for the World Championship, then your training should be longer. If you have big goals at the Ironman distance, then I encourage you to think in 2-3 year cycles with smaller cycles within each year to target lesser goals that will improve your Ironman racing.
If you have any questions about anything in this article or are interested in learning about different coaching options, please reach out to me at jim.rowe@playtri.com. Happy training and racing this year!
Jim Rowe is a Playtri Level 4 Coach and Coach Education Lead, a USAT LI Certified Coach, an NASM Certified Personal Trainer, and an Ironman and 70.3 World Championship Qualifier who works with adult athletes of all abilities from beginners to IRONMAN World Championship qualifiers. Learn more about Jim at www.playtri.com/jim-rowe