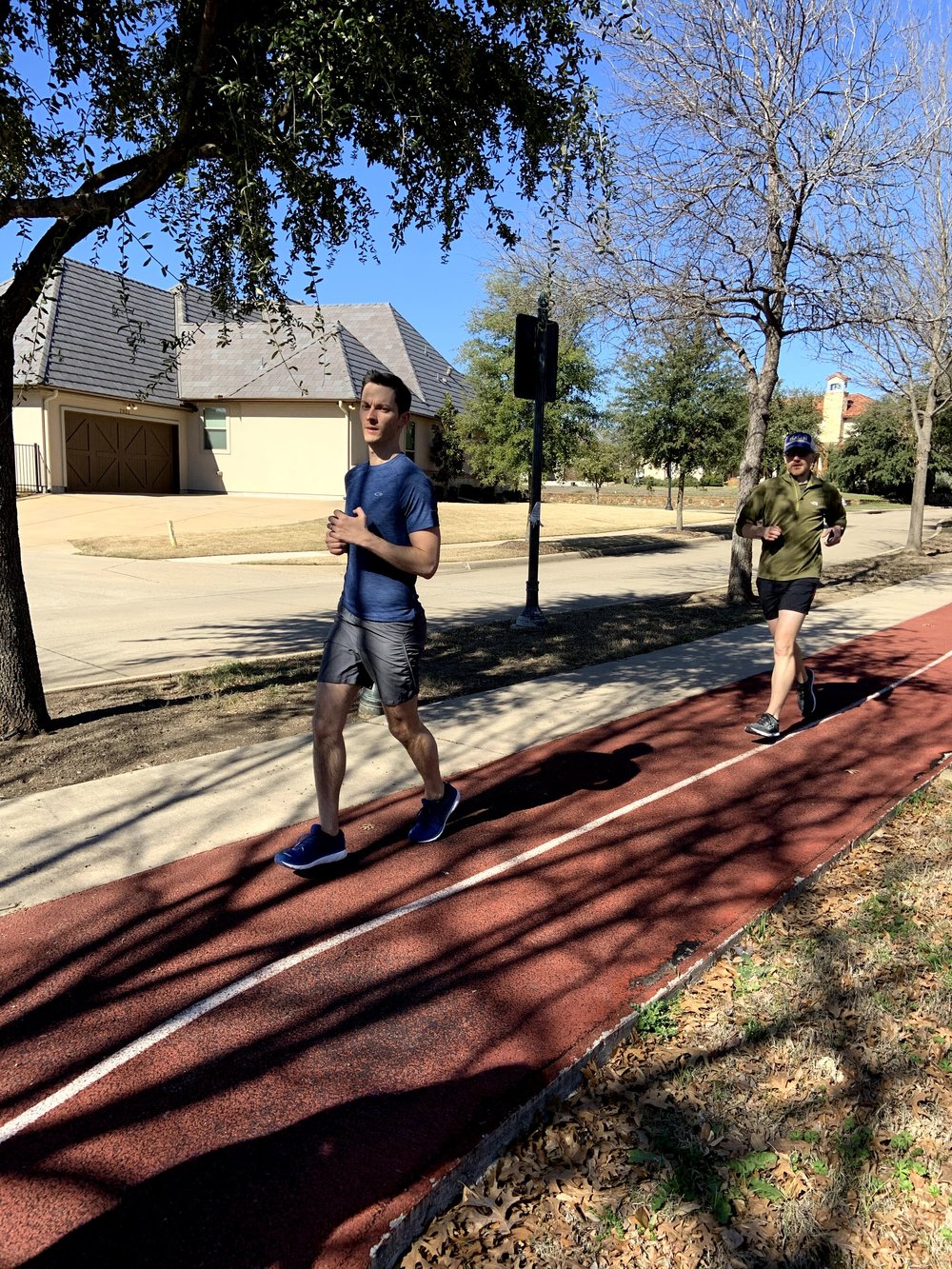 HOW TO INCREASE RUN VOLUME WITHOUT GETTING INJURED
Running faster is a goal for most triathletes and one of the ways that you can get faster is by running more. An excellent example of this is professional short course triathlete Richard Murray. During the pandemic, Murray increased his run volume but did not increase the speed at which he was running. He did the vast majority of his running at low intensities. Toward the end of the pandemic, after many weeks and months of high volume running, he ran his fastest 5k ever with little to no speed work.
For age group athletes increasing run volume can be difficult with the limits we have on our training time. Likewise, as we age we become more susceptible to lower leg injuries (achilles tendonitis, calf tears, foot injuries) that take a long time for full recovery. If you are looking to increase your run volume this off season, here are my top suggestions.
Work with a coach.
Working with a coach who has a proven track record of helping age group athletes improve their athletic fitness and reach their goals can help you increase your run volume safely and sustainably. Playtri has over 20 years of helping age group athletes improve and reach their goals.

 

If you are a beginner, be cautious.
Instead of increasing your mileage every week, increase your mileage every 2-3 weeks to allow your body to adapt.

 

If you are a more experienced runner, find your sweet spot.
For many advanced runners there is a mileage sweet spot that is specific to them as individuals. This is a volume range that is comfortable for them to repeat week after week, but if they move past this range they find themselves more prone to injury and fatigue. Consistency in this sweet spot is far more important than jumps in mileage.

 

Don't neglect strength and mobility work.
More running volume means an increased chance of injury. As an age group athlete with time limits, make sure you do not cut down on your strength and mobility work. Use that foam roller daily, do dynamic stretching before and after your runs, stay committed to core strength including hip strengthening exercises, and use ice baths and Normatec boots if you have them. Playtri coaches are available to help you learn good strength and mobility routines. Click here to learn more.

 

Increase load through swim and bike work.
Your cardiovascular and muscular systems don't know the difference between a swim, bike, or run. The difference is in the higher impact nature of the run. If you are looking to increase your run mileage, a good place to start is by doing brick workouts (swim-run or bike-run) that allow you to add load to your training while decreasing the impact of more run volume. As you adapt to the higher load, then you can more safely increase your run volume.

 

Rotate your shoes and running surfaces.
As your increase your run volume, it is beneficial to rotate the shoes you wear and the surfaces you run on. Different shoes and different run surfaces engage your body in different ways. Run trails, spend some time on tracks, but don't do all your running on pavement.
If you have any questions about anything in this article or are interested in learning about different coaching options, please reach out to me at jim.rowe@playtri.com. Happy training and racing this year!
Jim Rowe is a Playtri Level 4 Coach and Coach Education Lead, a USAT LI Certified Coach, an NASM Certified Personal Trainer, and an Ironman and 70.3 World Championship Qualifier who works with adult athletes of all abilities from beginners to IRONMAN World Championship qualifiers. Learn more about Jim at www.playtri.com/jim-rowe