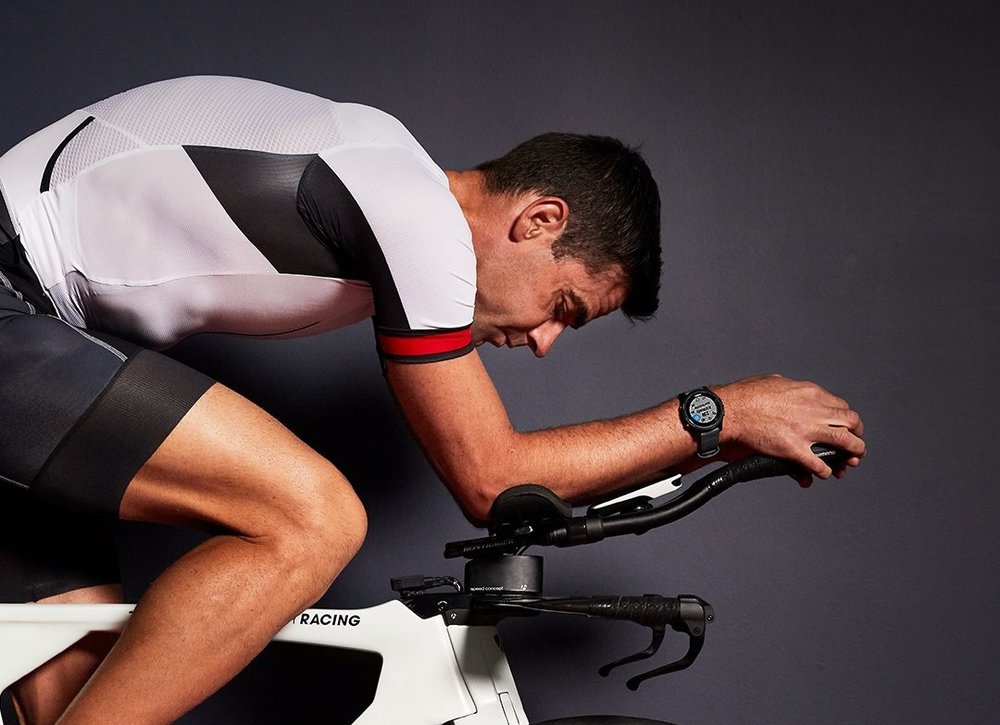 PRODUCT REVIEW: GARMIN FORERUNNER 935 MULTISPORT WATCH
PRODUCT: GARMIN FORERUNNER 935 MULTISPORT WATCH
Basic specs:
· Watch-style multisport computer
· Weight: 49 grams
· GPS: Yes
· Connectivity: Bluetooth & Ant+ enabled
· Display size: 1.2" circumference
· Water rating: 5 ATM (waterproof)
· Batter life: 24 hours in GPS mode (2 weeks in watch mode)
· Stock color: Black
The Garmin Forerunner 935 has been my go-to, all-in-one device for my triathletes since mid-2017 when it was initially released. Having tested other brands (and other Garmin models), while many perform similar tasks, they don't seem to do it with the all-encompassing, intuitive ease of the 935.
What I love about the 935
· Lightweight - I'm not a big athlete, so bulkier devices are also a bit of a distraction for me. The 935 is so light I forget I'm wearing it sometimes, and I'll often wear it as a regular watch outside of training.
· Subtle design - again, I like to wear this watch outside of training (especially if I'm keeping an eye on HR throughout the day), so I appreciate the all black, watch-like design as it can be worn with most casual or even business casual outfits.
· User-friendly set up and functions - I love useful data, but technology has never been my strongest point, so user-friendly software is always a huge selling point for me. If you've used Garmins before, it will take you less than 5 minutes to figure this one out. If not, give yourself 15-20 minutes with your 935 and smart phone (you will need to download the free Garmin Connect app) prior to the first workout to set up.
· Data screen set up - One thing Garmin has always done well is provide athletes with simple solutions for seeing the data they want to see when they want to see it, and the 935 is no exception. You can easily update available data screens for individual workout types to show the metrics you need to see in workout (the device will record all relevant metrics for a given workout type regardless of whether or not they are represented on your screen during the workout) - My go-to combo on the bike is a four screen setup showing heart rate, workout time, cadence and 3 second power.
· Auto-sync with Garmin Connect (and therefore TrainingPeaks) - Myself and my athletes track all of our training and files in TrainingPeaks, and one of the key selling points for me with any Garmin is the ability to save my workout and forget about it, knowing it will load to TrainingPeaks without any additional work on my part.
· Variety of functions - I coach triathletes at all levels, distances and formats, so if I can get all the metrics I need to coach from this device, you too should be covered! Heart rate, cadence, speed, power, foot turnover, stroke count and much, much more are all available in this tiny powerhouse.
· Navigation - I love the nav feature so much it gets its own mention separate from the other functions. I'll sometimes lead rides with Playtri, so having back up nav is essential if we're on a new course or need to make a detour. It's also invaluable for trail running, and gravel riding if you don't already have a good bike computer. The nav works concurrently with the workout function, and is surprisingly easy to follow despite being somewhat simplistic visually (the primary difference between the nav on the 935 and the Fenix 5). The only catch with nav is that you have to load the desired route on your laptop or home computer via Garmin Connect and load it to the device prior to using it the first time.
· Open water GPS - I love knowing how far my athletes (or I) ACTUALLY swam during our open water sessions and race legs! This gives me more accurate swim pace, and helps me know how much work the athlete actually did during an OWS.
· Battery life - I can't explain how wonderful it is not to have to charge my training device after every workout. We've come a long way in the last 10 years!
Features I'm not as wild about (and how I got around them)
Hey - nobody's perfect! I love the 935, but there are a few things about it straight out of the box that I had to find fixes for before I was 100% satisfied with my training and racing experience.
· Training status/performance updates - every so often a screen will pop up in workout telling you how the 935 thinks you're doing in relation to the baseline it has calculated for you. I don't know about you, but on a mentally tough day, I definitely don't need my watch telling me my performance is at -2 of baseline, while at the same time hiding the data screens I actually want to see. It's an easy fix, though - just go to the Settings page, then select Physiological Metrics > Performance Notifications and turn that one OFF. (Or leave it on if having your watch criticize you sounds motivating).
· Text/call notifications - another feature that primarily irritated me because it would hide my selected data screens during workouts. This one is also easy to turn off via the Settings menu.
· "Move" feature - this is a feature that functions outside of workout mode, and is designed with individuals more focused on general fitness in mind. Essentially, if the watch feels you haven't had enough activity that day, it will give you a little buzz and a reminder to "Move!" - however, I've had it give me this reminder 20 minutes after a 90 minute run, so you can probably guess that this was another feature I ended up turning off.
Other than the above - there is very little I don't love about the 935. It's got triathletes of all levels covered, and it's the first thing I recommend to my new athletes.
Morgan Johnson Hoffman