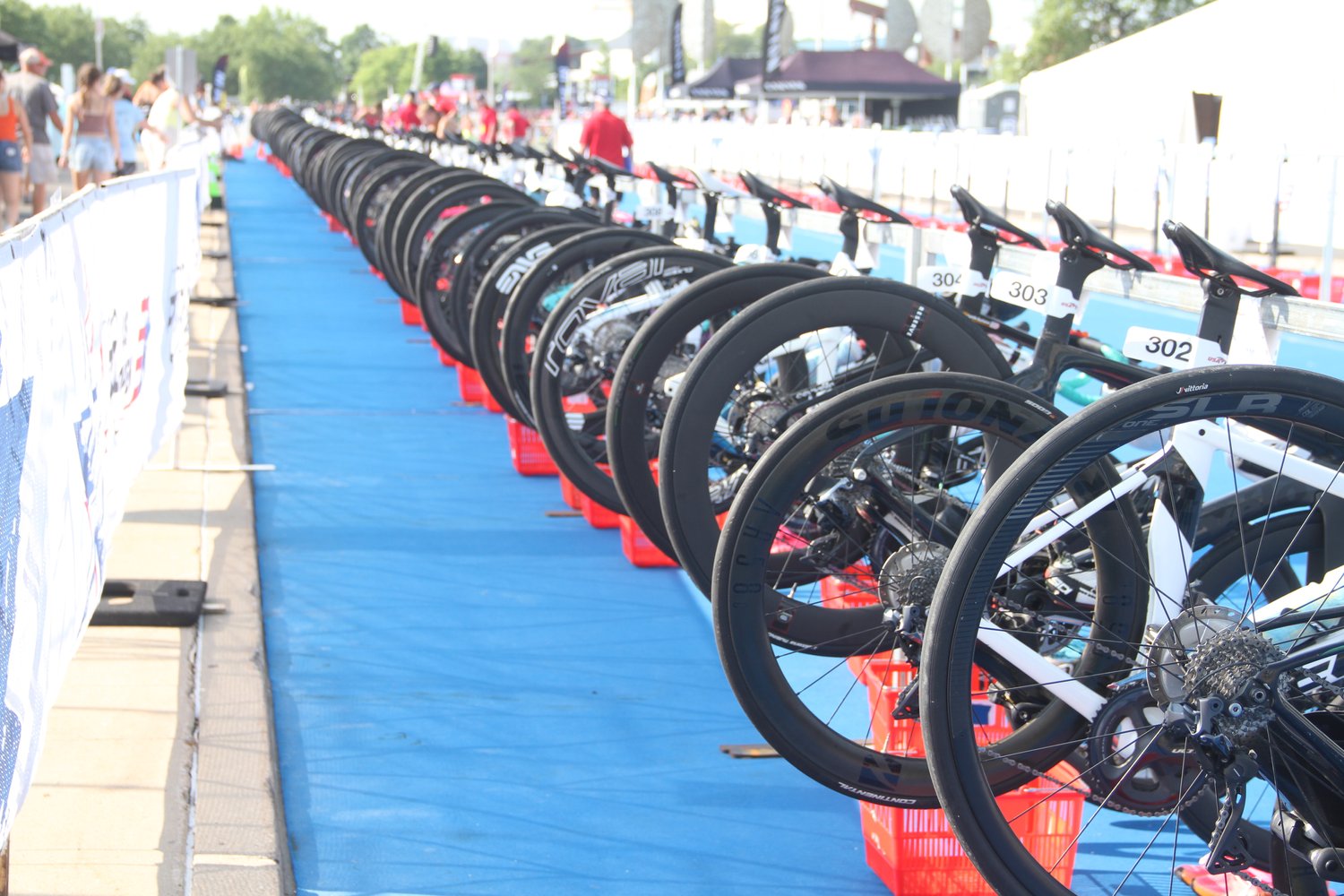 TRIATHLON RACE DAY HACKS FROM COACH JIM
As in all sports, there are small things you can do to improve your performance on race day that take very little extra energy or focus. As a competitive age group triathlete for the past 18 years and as a Playtri coach for the past 4, here are my 10 favorite race day hacks that I have learned over the years.
Some of these hacks I learned on my own, while others I have learned from my athletes and other Playtri coaches. The beauty of being a Playtri athlete is that you get over 20 years of coaching and retail experience that is geared toward helping you reach your goals. We are focused on your well being and success. To learn more about our different coaching options, follow this link: https://www.playtri.com/coachinghome Hopefully these ten hacks help you on race day!
Keep food simple during race week.

What you eat during race week can make or break your race day. Don't deviate from your normal diet much. At least 3 days before the race eliminate alcohol, and about 2-3 days before the race moderately decrease the amount of fiber and fat you consume and replace it with carbohydrates. Think a little less veggies, fruit, and dairy products and a little bit more white breads, white rice, etc.

 

Nail the basics during race week.

Sleep 7-9 hours a night. Avoid foods wrapped in plastic during your meals. Get off your phone at least 90 minutes before bedtime and avoid it the morning of the race. Stay hydrated. And don't expect things to feel good on race day. (Triathlon is almost always fun and sometimes very hard).

 

Keep three pair of goggles in your race bag.

For all races, it is good to have some back up goggles just in case your preferred pair breaks. And if you will be swimming in open water, then it is a good idea to have goggles with different lens tints (clear, mirrored, and dark) so you can handle any light conditions that arise.

 

Double up on swim caps.

I've done my fair share of full contact open water swims. So if the swim looks like it is going to be rough with lots of body contact, then wear two swim caps to help keep your goggles on. Put one cap on, then your goggles, and finally the second swim cap.

 

Sight off other swimmers.

Open water swimming is both incredibly fun and challenging. When forward sighting is difficult because of water conditions or sun, sight off other swimmers. Swim next to another triathlete who is swimming at a similar pace and breath every stroke cycle toward them. Still forward sight occasionally to ensure you are going in the right direction.

 

Rubber bands for bike shoes.

If you are going to do a flying mount, first practice practice practice. Then on race day secure the backs of your cycling shoes to your bike with thin rubber bands so they don't spin, flop, or even fall off as you run out of transition.

 

Baby powder for shoes.

If you are racing without socks, put a little bit of baby powder in your bike and run shoes to help your feet slide in more easily and help prevent blisters.

 

Use watch timers to dial in nutrition and hydration.

Set two timers on your watch so you don't have to guess/remember when to eat and drink. Set a hydration timer for every 5-10 minutes and a nutrition timer for every 15-20 minutes.

 

Create little transition packages.

Create transition packages for T1 and T2. Put your helmet upside down, facing the correct direction, with straps open. Place your sunglasses in your helmet. If you wear socks for the bike, roll them up and place them on top of your bike shoes. For the run, attach your hat and race belt together with a small ziplock bag of run nutrition inside the hat. As you are running, you can put the nutrition in your jersey pockets and put your race belt and hat on.

 

Zip ties for watches and safety pins for timing chips.

Worried about losing a watch or timing chip? For your watch, thread a small zip tie through the buckle to secure it in place. And secure your timing chip by attaching a small safety pin through the velcro strap.

AND one bonus hack…

 

Run the tangents.

Most triathlon run segments have multiple curves and turns along the race course. The goal of the race is to go fast, not to make sure you run the exact distance. So it only makes sense to run the course along the shortest possible route from start to finish. That means, breaking down the course into segments between curves or turns in the road to the next and running the shortest possible line. Running the tangents in a race ensures that you run the shortest distance and possibly  fastest you are able on race day.

 
If you have any questions about anything in this article or are interested in learning about different coaching options, please reach out to me at jim.rowe@playtri.com. Happy training and racing this year!
Jim Rowe is a Playtri Level 4 Coach and Coach Education Lead, a USAT LI Certified Coach, an NASM Certified Personal Trainer, and an Ironman and 70.3 World Championship Qualifier who works with adult athletes of all abilities from beginners to IRONMAN World Championship qualifiers. Learn more about Jim at www.playtri.com/jim-rowe.