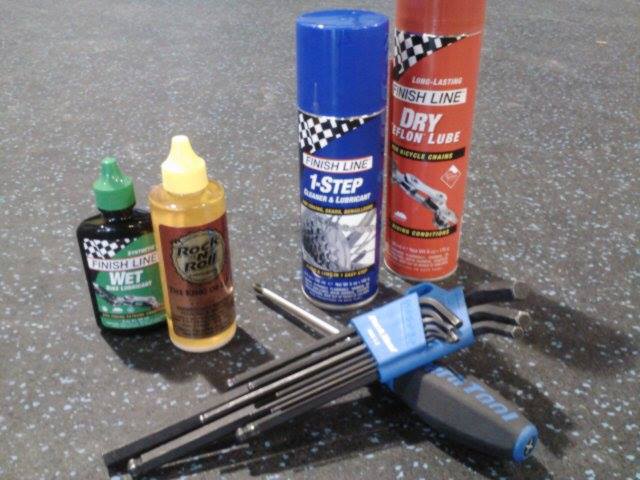 HOW TO SAFETY CHECK YOUR BIKE
HOW TO SAFETY CHECK YOUR BIKE
About 10-12 years ago I was on a long bike ride in the Catskill Mountains in New York with a few friends. Our route took us up and over a few mountains before hitting some short, steep climbs and ending on some flat roads for a few town line sprints. Of course, I was running late, so I hastily grabbed my road bike and threw it on the bike rack to go meet my friends. About 10 minutes into our first ascent, my front wheel began to wobble and my steering became mushy. Thankfully, I noticed these things before we hit our first descent, so I calmly told my riding buddies to pull off to the side of the road. Once we stopped, I noticed that my headset was loose, my front tire was a little flat, and my front skewer was not fully tightened.
Doing a safety check before every bike ride is an important part of preparing for a safe and enjoyable ride. And it doesn't matter if the bike you are riding has been in storage for years or you ride it 200+ miles every week. Long term storage and regular use can both lead to degradation and/or damage of components and the frame. At Playtri, we recommend that if your bike has been in storage for a long time, get it inspected by our mechanics before using it. And if you regularly ride your bike, it is important to have it serviced every 3-4 months. Still, a pre-ride safety check will help you keep cycling in between service appointments.
For my pre-ride safety checks, I follow a "M-Check", which is a simple way of saying I start my safety check from the rear wheel and work my way to the front wheel in the shape of an M; going up the seat stays, down the seat tube, up the down tube, and down the fork. Using a regular pattern for your safety checks ensures that you don't miss anything. The first few times of doing this check may take a while, but once you get in the habit it will go quickly. To help you get a sense of how to do an M-Check, here are the steps.
1. Start at the rear wheel. Inspect the tire for wear and tear. Top off the air in your tires. Check to make sure the wheel is spinning smoothly and the rear skewer or thru axle is closed properly. Inspect the rear cassette and rear derailleur for any debris, built up gunk, and abnormal wear.
2. Moving up the seat stays, inspect the seat stays for any damage. If you have rim brakes, check the rear brake at this point. Making sure it is properly aligned and the brake pads are in good condition. (If you have disc brakes, you inspect the rear brake in the previous step.)
3. At the top of the seat tube inspect your saddle and saddle rails. Inspect the seat post bolts and the bolts that connect your saddle to the seat post. Tighten any bolts that are loose. Moving down the seat tube, check for any damage to the frame. At the bottom of the seat tube, make sure your front derailleur is clear of debris and road grime and that it is shifting properly. Grab a crank arm and give it a tug to see if there is any lateral movement. If there is movement, have your bottom bracket inspected. (Yes, it is possible for a crank arm to fall off while you are riding if you ignore this. No, don't ask how I know this.) Also check your chain for surface rust. Clean and lubricate if there is any rust.
4. As you move up the down tube, check for any damage to the frame. Once you are at the top of the down tube, check your headset. Put the front brakes on and hold the handlebars, pushing them back and forth. There should be no play in the headset. If there is movement, it suggests that your headset needs to be serviced. Also, inspect the stem, handlebars, and shifters for damage.
5. Finally move down the fork, inspecting for damage. Check your brakes, your front skewer or thru axle, tire, tire pressure, and wheel.
Again, the first few times you inspect your bike in this fashion, it will take some time. And if you aren't exactly sure what you should be looking for, then scheduling a one-on-one with a coach or speaking to the sales associates at Playtri can help tremendously. Remember, Playtri has been in the coaching business for over 20 years and in the bike shop business for almost as long. Our goal is to help you use your bike in a safe and enjoyable manner. If you have questions about anything in this article or are interested in learning about different coaching options, please reach out to me at jim.rowe@playtri.com. Happy training and racing this year!
Jim Rowe is a Playtri Level 4 Coach and Coach Education Lead, a USAT LI Certified Coach, an NASM Certified Personal Trainer, and an Ironman and 70.3 World Championship Qualifier who works with adult athletes of all abilities from beginners to IRONMAN World Championship qualifiers. Learn more about Jim at www.playtri.com/jim-rowe.