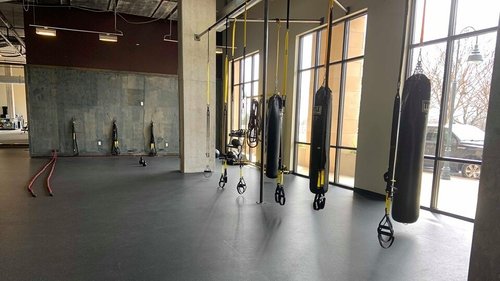 Why Strength Training Matters for Triathletes
Triathletes, in the experience of this coach, often consider strength training as an unnecessary aspect of successful triathlon training. It is often the first workout dropped from the schedule if a triathlete is pressed for time. When it is done, strength training is done in a rushed fashion as the athlete tries to get through the workouts as quickly as possible so they can do other things. This rushed approach to strength training opens the athlete to injury and creating muscular imbalances.
When I first start working with an athlete and I say that we will be including strength training in their program, I often hear the "I don't want to get big" excuse. Strength training is different from weightlifting or body building, in that the focus of the exercises prescribed is on improving general fitness, power, sport-specific strength, and neuromuscular pathways and not on growing the biggest, strongest, showiest muscles possible. Triathletes don't win races because of the size of their biceps. Rather, they win races or make individual improvements in the sport through improved economy, cardiovascular endurance, and explosive power.
Because of these performance improvements that can come from strength training, I assign weekly strength training for all my athletes. During the preparation and base portion of the season, strength training happens 2-3 times a week (depending on the athlete). During the build portion of the season, strength training can happen 1-2 times a week (again depending on the athlete) and during 2-3 weeks before an "A" race strength training happens 1 time a week. I tell my athletes that these workouts are incredibly important to their continued success in this sport, especially as they age. After the age of 30, we lose 3-5% of our muscle mass every decade. Not only does strength training help delay this loss, but it also decreases your risk of falls and fractures.
If that amount of strength training sounds daunting, know that we Playtri coaches have a holistic approach to strength training. We aren't advocating that you spend 60-180 minutes per week in the weight room. We know that you have limited time to reach your goals. So we maximize the training time we have by incorporating strength work into your swim, bike, and run training through pull sets with paddles (like the Finis Manta Paddles) in the pool and hill repeats on the bike and run. And our standalone strength training workouts last approximately 20-30 minutes and often focus on improving muscular stability and core strength, since these are the two main issues most age-group athletes have.
In addition, I lead a weekly 30-minute virtual core strength and mobility workout Tuesday mornings at 5:30 am Central, which gives athletes an opportunity to gain knowledge and receive a coached workout that will help them improve year-round. This weekly workout requires limited tools such as mini bands, a foam roller, a lacrosse ball, and a chair or wall. In 30 minutes, we break a sweat and gain much needed core strength (including some focused work on the posterior chain which is often weak amongst age-group triathletes). 
If you are looking to build a triathlon specific strength tool collection to use at home, I suggest the following: mini bands, resistance bands, a pull up bar, a set of dumbbells (up to 50 pounds depending on the athlete), a jump rope, a foam roller, a lacrosse ball, a yoga ball, and the Finis Dryland Cord and (if space allows) the Finis Slide Dryland Trainer. The Dryland Cords fit easily into your swim and race bags for warmups and the Slide Dryland Trainer is an excellent tool for improving overall upper body strength for the swim.
If you would like to attend the weekly core strength and mobility workout, want to know more about building your at-home strength tool collection, or would like to schedule a one-on-one strength session, please reach out to me. Strength training is an essential part of triathlon training that should not be dismissed easily.
Jim Rowe is a Playtri Level 4 Coach, a USAT LI Certified Coach, and NASM Certified Personal Trainer who works with adult athletes of all abilities from beginners to IRONMAN World Championship qualifiers. Learn more about Jim at www.playtri.com/jim-rowe.