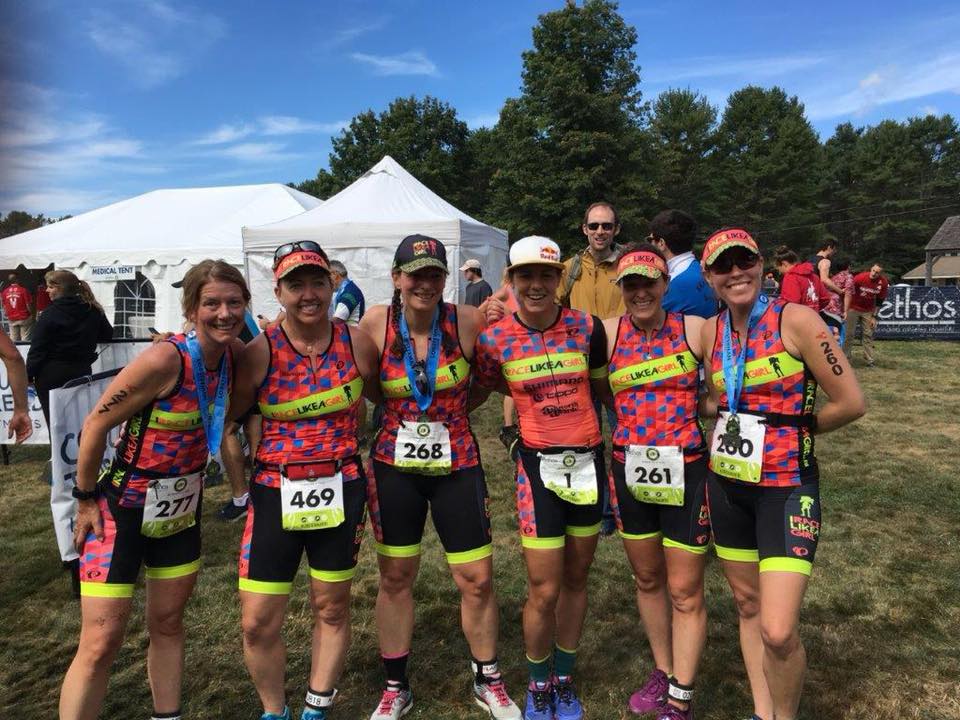 WHY TEAMS MATTER
Thinking of entering your first triathlon or joining a team? Here are some thoughts to consider. 
Triathlon may not be a true 'team sport', but it is a community sport. We might be out racing individual, but the struggle and fight we all experience throughout the race, and oftentimes in training, is shared. If you've participated in or even viewed any race, it's easy to see the camaraderie among the competitors and spectators alike. The energy is addicting! 
When you combine all of that with the power of a team, that energy becomes electric. The camaraderie helps get to to the workout and often gives a newbie the confidence that they can and should keep proceeding to that finish line. There is nothing like recognizing your teammates in the wee hours setting up in transition or out on the course giving or receiving a cheer "Go Team" when you (or others) need it most. And of course, having teammates at the finish line is an extraordinary experience. It's great to celebrate or commiserate the trials of your triathlon journey with someone that experienced the course firsthand.
So find a team!
There are many teams to join. Here are two great options that I personally work with:
  All women welcome

    All teams welcome (already part of team, we welcome and support everyone - no requirements/conflicts) 

    No qualifying times to join and no mandatory anything! Just a positive attitude and willingness to empower other women. 

    Opportunity for race homestays. Group that allows geographically dispersed women to meet and bond about their passion.

    Forum to discuss or ask questions about anything related to endurance sports

    Member organized training and social meet-ups

    Monthly challenges and tons of product/giveaways - $35K in gear! 

    Learn more:  www.iracelikeagirl.com 
Playtri Teams
    There is a team for any and every athlete from Youth to New-to-Sport to Expert

    Weekly coached workouts at your Playtri Store location (all programs include weekly coached Bike, Run and Strength Training workouts, and triathlon-specific programs will include a coached Swim workout as well)

    At-home training schedule to supplement your coached workouts

    Access to all Club workouts, including open water swims

    Playtri Swag including tech shirt, bike jersey or tri top depending on program

    Savings off all full-price retail in Playtri Stores during your program or membership term

    Learn more at: Playtri.com/group and Playtri.com/teamapp
 Whether you choose to join a team or go it alone, we'll see you out there! You got this!!
Happy Training,
Angela