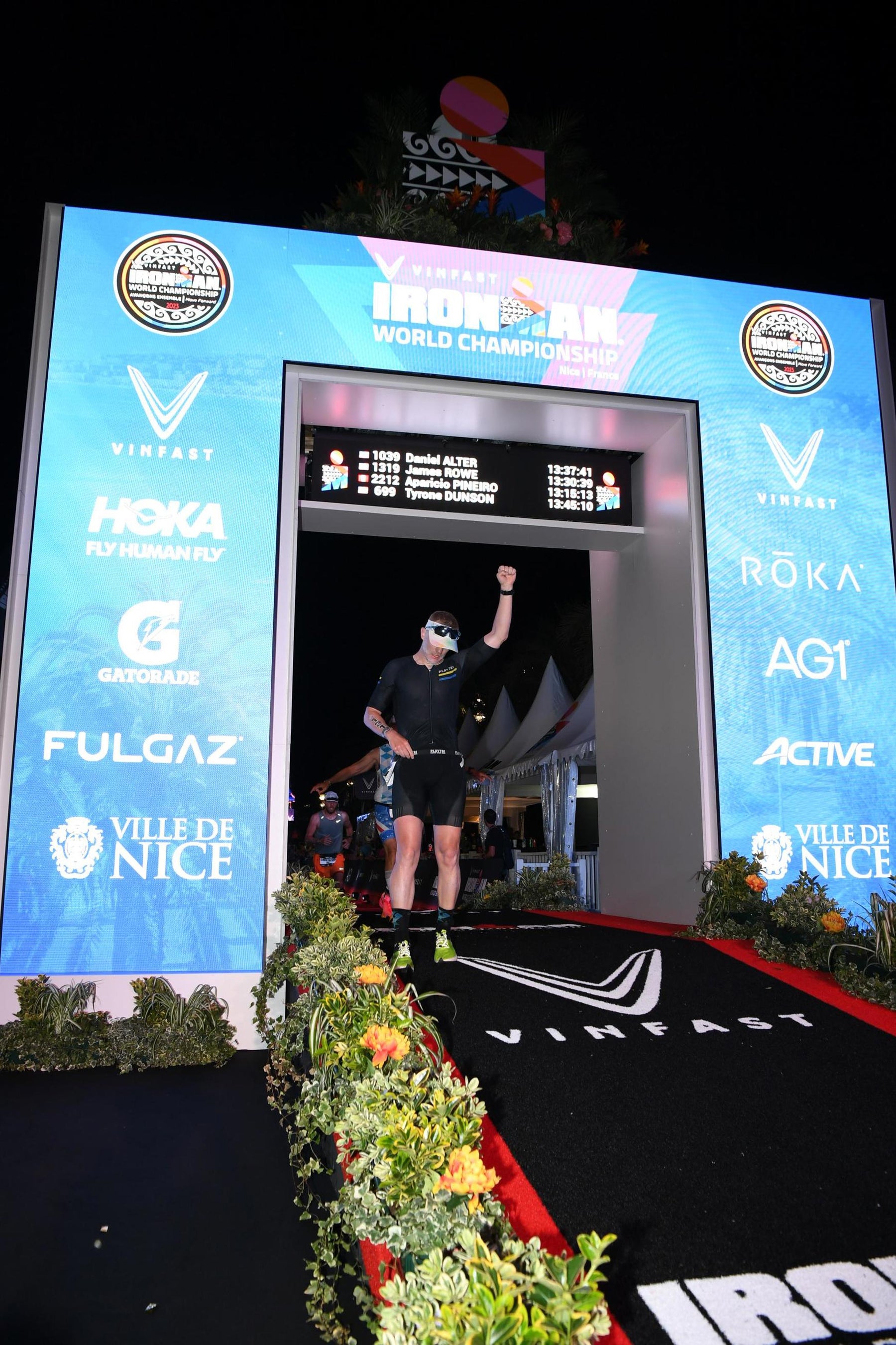 An athlete/coach perspective on Ironman World Championship in Nice
An athlete/coach perspective on Ironman World Championship in Nice
On September 10, I had the privilege of racing in the Men's Ironman World Championship in Nice, France. The question I have been asked often since I returned from the race is: Is this race worthy of being a World Championship? My answer is yes. If you have the opportunity to race this course in the next few years, I hope this article will be helpful.
Pre-Race
I arrived in Nice the Monday before the race, giving me seven days to acclimate to the different time zone (7 hours different from the DFW area) and climate (warm and humid, but cooler than DFW had been). Looking back, I likely should have arrived a day or two earlier to allow more time to acclimate to the time change. But this is personal preference. 
I met multiple athletes who stayed at hotels out by the airport, while I chose to stay near the Ironman Village and race start/finish in a small rental apartment. Logistically this was good as I was able to take the tram from the airport to Place Massena (the location of the Ironman Village and not far from start/finish) and walk a block to my apartment. From this location I was near race locations, a grocery store, the beach for morning swims, and the Promenade de Anglais for runs. Bike rides were a bit of a challenge as I had to contend with lots of traffic before I could find quieter roads. This would not have been an issue if I had stayed out by the airport. Still, I believe this was the best choice for my family and myself as it allowed me to prepare my own meals and made it easier on my family on race day. We also were closer to cultural and tourist attractions in Nice.
Race Day Experience
Bike and gear check-in on Saturday went well, although with a narrow and long transition area this involved more walking than at many other Ironman branded races.
Race day started early (another advantage of staying near the start/finish) and the vibe in transition was electric. All the athletes appeared to be excited and nervous, which seems appropriate for a race of this magnitude. The one negative I can say about the transition area on race day was the number of port-a-potties. There were not enough for all the athletes and I was almost late for my swim start. Make sure you give yourself more time on race morning.
The swim course is a "M" shaped course, which was a nice change from the looped courses that I have swam in the past. With a stellar field of swimmers, it was very easy to find feet to follow and keep my head down for the vast majority of the swim. There was little chop, except for the furthest buoys from shore, and very few jelly fish to avoid. The fact that it was a non-wetsuit swim was not an issue for me as I swam every morning I was there getting used to the conditions and added buoyancy of the Mediterranean Sea.
The bike course is absolutely amazing. The beauty of the Maritime Alps and the small villages you ride through and the stellar volunteers and fans along the route helped ease the challenge of nearly 8,000 feet of elevation gain and a very technical descent that saw lots of lost water bottles and a few crashes. (Thankfully not me.) This is not a bike course where you can space out and get bored. It required constant focus.
Where the bike course is challenging because of the elevation and technical descent, the run course is challenging because of the monotony. It is four laps of an out-and-back. However, the amazing crowd support and chance to see family twice on every loop helped break up the course. And the amazing volunteers at the aid stations were incredibly helpful and supportive.
Post-Race Activities
If you do race this event in the next few years, know that it has a different vibe from Kona, from what I have heard (since I haven't raced there). While Kona is a small city of 22,000, Nice is large at 342,000. Do not expect the race to be the center of attention in Nice, because it won't be. While I was there, Nice was also preparing to host games for the Rugby World Cup a few days after. Still, this offers an advantage if you are looking to explore the French Riviera, see cultural sites like the Chagall and Matisse museums and the Russian Orthodox Cathedral, and enjoy amazing food. There are lots of options and the infrastructure is there for you to enjoy your time after the race.
Training suggestions
As with all races, training needs to be race specific. If you can include the following in your training:
Open Water Swimming. Don't do all your training in the pool.
Hill work on the bike. If you don't live near mountains, do a training camp in the mountains if you can. If

  

you can't do that, utilize the Wahoo Climb and FulGaz course video (they were recording a new video of this course on race day) to get some miles on the flat sections and hills.
Practice your bike handling and descending skills. The descent on the bike course is very technical. The more confident you are on the bike, the better.
Hill work on the run. Although this run is flat, running a marathon after a hilly bike course requires strength. Develop run specific strength with hilly runs off the bike.
Include core and mobility work in your build toward the race. Hard climbs put a lot of stress on back muscles and may require extra strengthening work.
If you have any questions about anything in this article or are interested in learning about different coaching options, please reach out to me at jim.rowe@playtri.com. Happy training and racing this year!
Jim Rowe is a Playtri Level 4 Coach and Coach Education Lead, a USAT LI Certified Coach, an NASM Certified Personal Trainer, and an Ironman and 70.3 World Championship Qualifier who works with adult athletes of all abilities from beginners to IRONMAN World Championship qualifiers. Learn more about Jim at www.playtri.com/jim-rowe