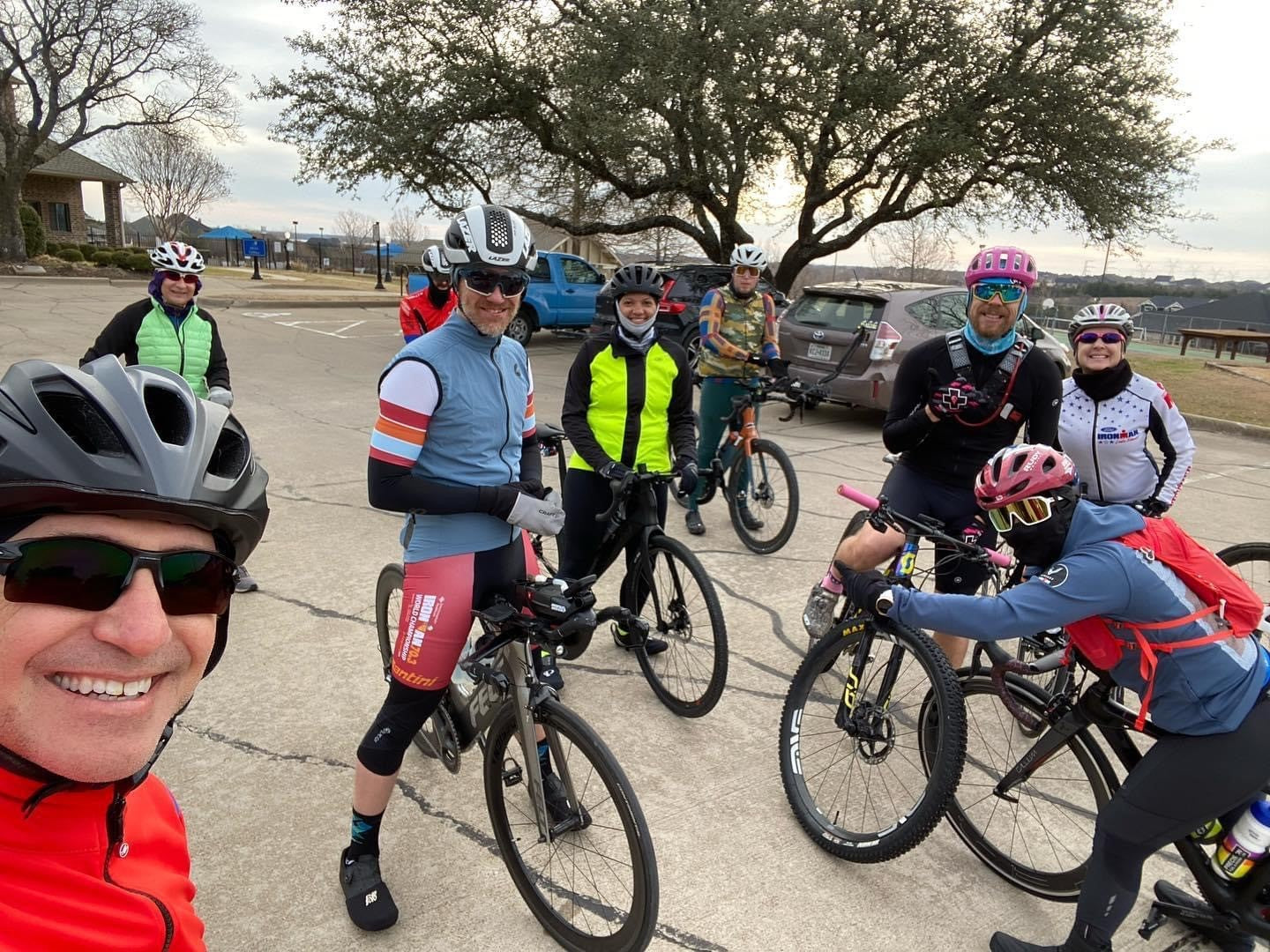 What should I work on in the off-season?
What should I work on in the off-season?
Once you finish the last race of your season, you have the opportunity to make an important decision: Do you take a complete break from triathlon? OR do you scale back but keep the consistency? How you answer this question will have a huge impact on your fitness and success in the next season. Having been a triathlete for 18 years and as a coach with Playtri which has over 20 years of coaching history with triathletes of all levels, I have seen the impact of both of these approaches personally and professionally.
Taking a complete break from triathlon is a common decision made by athletes who are new to the sport or have an all-or-nothing attitude. At the end of each season, it is important to take a step back from your training but don't let it last too long. Generally speaking, we want our break from sport to last about 5-8 days. Taking a break longer than that decreases your fitness, increases your chance of injury, and creates frustration when you do return.
The flip side of the complete break during the off-season is to go all in on intensity. It's a common line of thinking (one that I made during a few off-seasons when I was a new triathlete): There is less sunlight, it's cold out, and I want to get better, so I'll go faster and go harder in my workouts. This too often leads to a decrease in fitness, an increase in injury chance, and creates frustration.
Both taking a break and going all in have similar outcomes when race season returns. So what's the better option? Take a complete break for 5-8 days, then do about 5-8 days of unstructured training, and then start a preparatory season that has fewer training hours, but more focus on consistency and progress. And this focus can happen in a few ways.
Working with a coach. 

As an athlete, I have found that the off-season is one of the most important times for me to 

have a coach

. At the beginning of each off-season, I tell my coach where my "burnout" level is, how many hours I can put into training during the off-season and some of the fun things I want to do. Through good communication practices (a weekly training availability email), my coach and I then work together to moderate my training commitments so I don't go all in.

Decrease overall training time, and increase "for fun" training.

 The off-season is the perfect time to do slower-paced, social rides, runs, and 

swims

. And it's also a great time to do the occasional "for fun," low or no expectation racing: bike rallies at an easy pace, 

Holiday themed 5Ks

, or even the occasional virtual bike race.

Body Composition adjustments.

 Most triathletes love carbohydrates. During the off-season, it is normal to see some weight gain. Often times our eating habits do not change while our fitness habits do. In addition, major food holidays (Thanksgiving, December holidays, New Year's, Super Bowl Sunday) in the US fall during the triathlon off-season. The off-season is an opportunity to make some behavioral changes around food.

Technical work.

 With races far away, this is an opportunity to work on technique in all three sports. Whether that's trainer rides with single leg drills and spin ups participating in a 

Swim Foundations

 class or doing a few 

one-on-one sessions

 with a coach for run form, being intentional about improving your technique will help tremendously when the next season begins.

General fitness.

 Triathletes often have muscular imbalances because of the uniplanar nature of our sport. Put some of your decreased training time into strength training that engages your body in multiplanar exercises such as medicine ball chops, lunges with twists, and side planks with rotation.

FROI.

 Family (or Friends) Return on Investment. Your family and friends have invested a lot in your training also by taking a back seat. With the less training hours, place some of that time and energy from training into them. Take a day off from training here and there and spend the day doing what your family and friends want.
If you have any questions about anything in this article or would like to know more about our different coaching options, please contact me at jim.rowe@playtri.com. Happy training and racing!
Jim Rowe is a Playtri Level 4 Coach and Coach Education Lead, a USAT LI Certified Coach, an NASM Certified Personal Trainer, and an Ironman and 70.3 World Championship Qualifier who works with adult athletes of all abilities from beginners to IRONMAN World Championship qualifiers. Learn more about Jim at www.playtri.com/jim-rowe