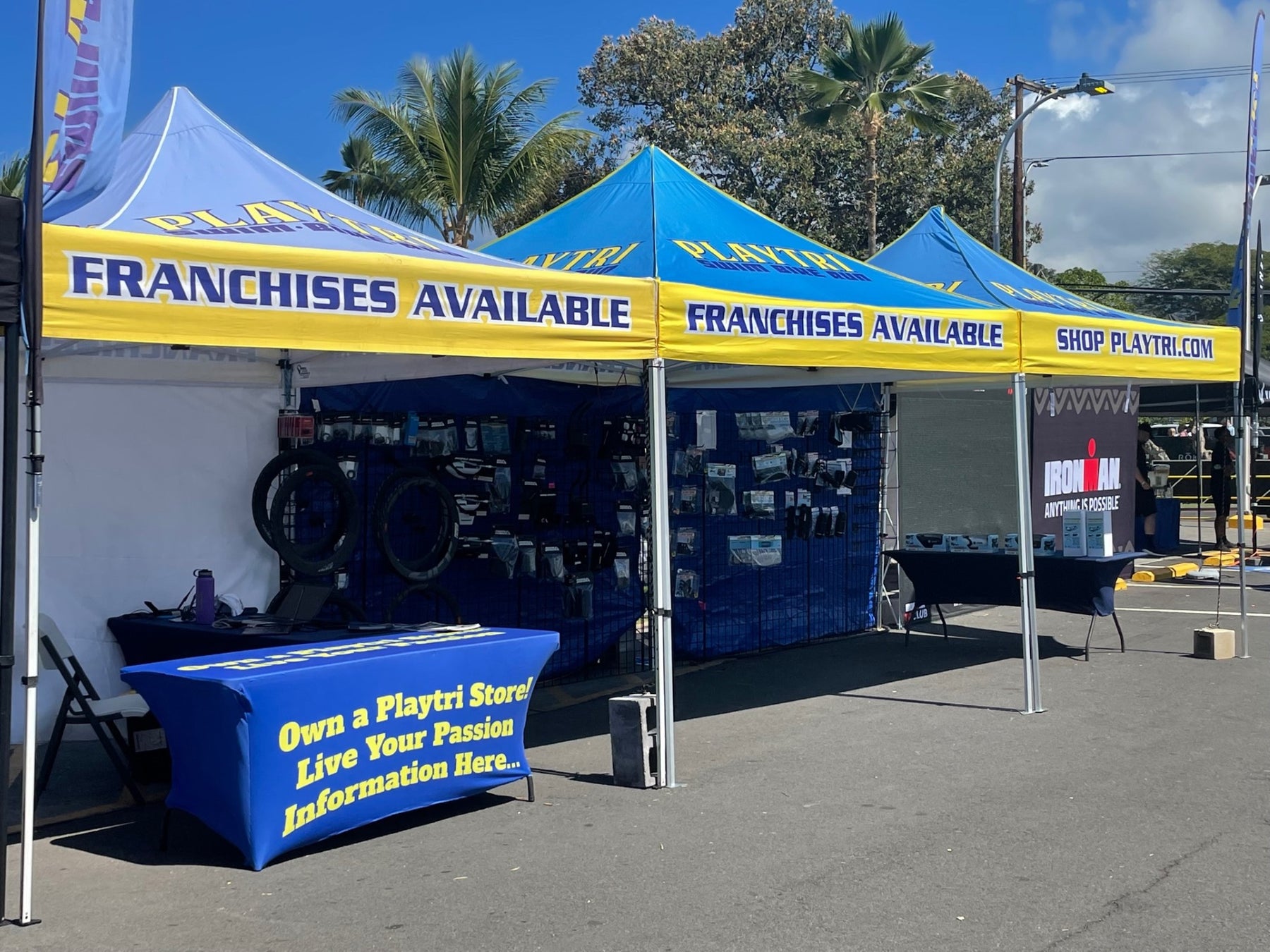 How to rent a bike for training & racing
How to rent a bike for training & racing
Many triathletes, traveling abroad or long distances for training or a race, face the question of whether to bring their own bike or rent one at their destination. As a coach for the official bike shop of the US Ironman Series and as someone who rented a bike for the Ironman World Championships in Nice, France this year, hopefully, the following bullet points will help you make a decision that works best for you.
What is the cost of traveling with your bike? 

If you plan to travel with your bike, then there are two primary options. 1) Shipping your bike with a third party provider or 2) packing your bike for transport. If you are driving to your training location or race, then this article doesn't really apply. However, know that shipping your bike can cost upwards of $300-500 round trip and sometimes even more if you are going international. While flying with your own bike does eliminate having to drop it off weeks before your race/trip, it can cost $400-600 round trip and then possibly needing to rent an SUV or minivan at your destination.

The ease of traveling with your bike. 

Some "super bikes" are difficult to take apart, box, and then put back together. If you are boxing your bike, then make sure you know how to disassemble and reassemble your bike comfortably and that you have the right tools. If you go this route, then make sure you are familiar with the luggage weight limits for sports equipment and oversized baggage with your airline. Consider also the ease of moving your bike bag or box and if it will fit in your car, taxi, train, or bus. While in Nice, I saw many fellow athletes struggling with their bike boxes on the tram.

The terrain of your destination. 

If you have a tri bike and the location in which you will be riding is mountainous and/or has very technical sections, then you might be more comfortable with renting a road bike for increased handling. However, if you are confident in your handling abilities while descending and/or in technical situations, then sticking with a bike that fits you properly and you are confident this is the better choice.

The purpose of your trip. 

Are you making this trip for training? Or racing? If it is for training, how far away from your "A" race is this trip? The further away from your race, the less specific your training needs to be. So if you plan to race with a tri bike, then an early season training camp can be fine with a road bike. If the trip is for a race, what is your goal for the race? If the goal is to finish and enjoy your time, then perhaps renting a bike and cutting out the extra costs and stress of traveling with or shipping your bike might be beneficial. However, if your goal for this race is to qualify for a World Championship or reach the podium, then bringing your own bike is my recommendation.

Curiosity. 

If you have wanted to try out a different bike or you are looking to upgrade or you wonder how bike X feels, then renting a bike is an excellent option. Just make sure when you rent your bike that you have your fit measurements on hand so that you can match your rental bike with your bike at home as closely as possible.

How long will you be there? 

If you are committed to renting a bike for a race, check with the rental company to make sure that you can get it when you want it. I arrived in Nice 7 days before the Ironman World Championship, but the official bike rental company for the race (not Playtri) didn't have any bikes available that early. So I ended up finding a local bike shop that provided rentals. If you are not committed to renting a bike, then it is worth considering bringing your own bike because the cost of a weeklong rental can be expensive. 
As the official bike shop of the US Ironman Series, Playtri offers bike rentals, bike builds, packing your bike after the race, and tune-ups for all US based Ironman & Ironman 70.3 races. Whether you choose to rent a bike or bring your own, Playtri is ready and able to help you with your bike needs before race day. And if you are traveling for training purposes, enjoy the different routines and the long hours of biking that you might not be able to do at home. If you have any questions about anything in this article or would like to know more about our different coaching options, please contact me at jim.rowe@playtri.com. Happy training and racing!
Jim Rowe is a Playtri Level 4 Coach and Coach Education Lead, a USAT LI Certified Coach, an NASM Certified Personal Trainer, and an Ironman and 70.3 World Championship Qualifier who works with adult athletes of all abilities from beginners to IRONMAN World Championship qualifiers. Learn more about Jim at www.playtri.com/jim-rowe