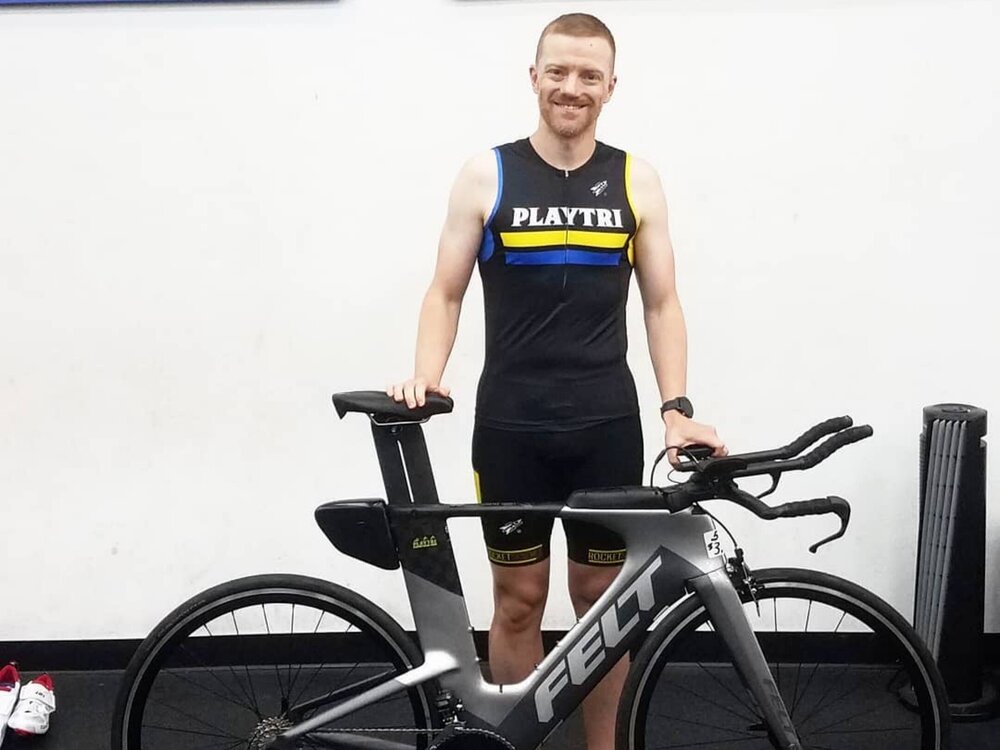 WHY I LOVE MY BIKE
Why I Love My Bike
I fell in love with my bike all over again this summer. With all the uncertainty of this year around racing, at times it has been a challenge to stay motivated to train. But when my oldest child, after years of attempting, learned how to ride her bike in late May and then was riding her bike every day, I saw my bike sitting on my indoor trainer with fresh eyes.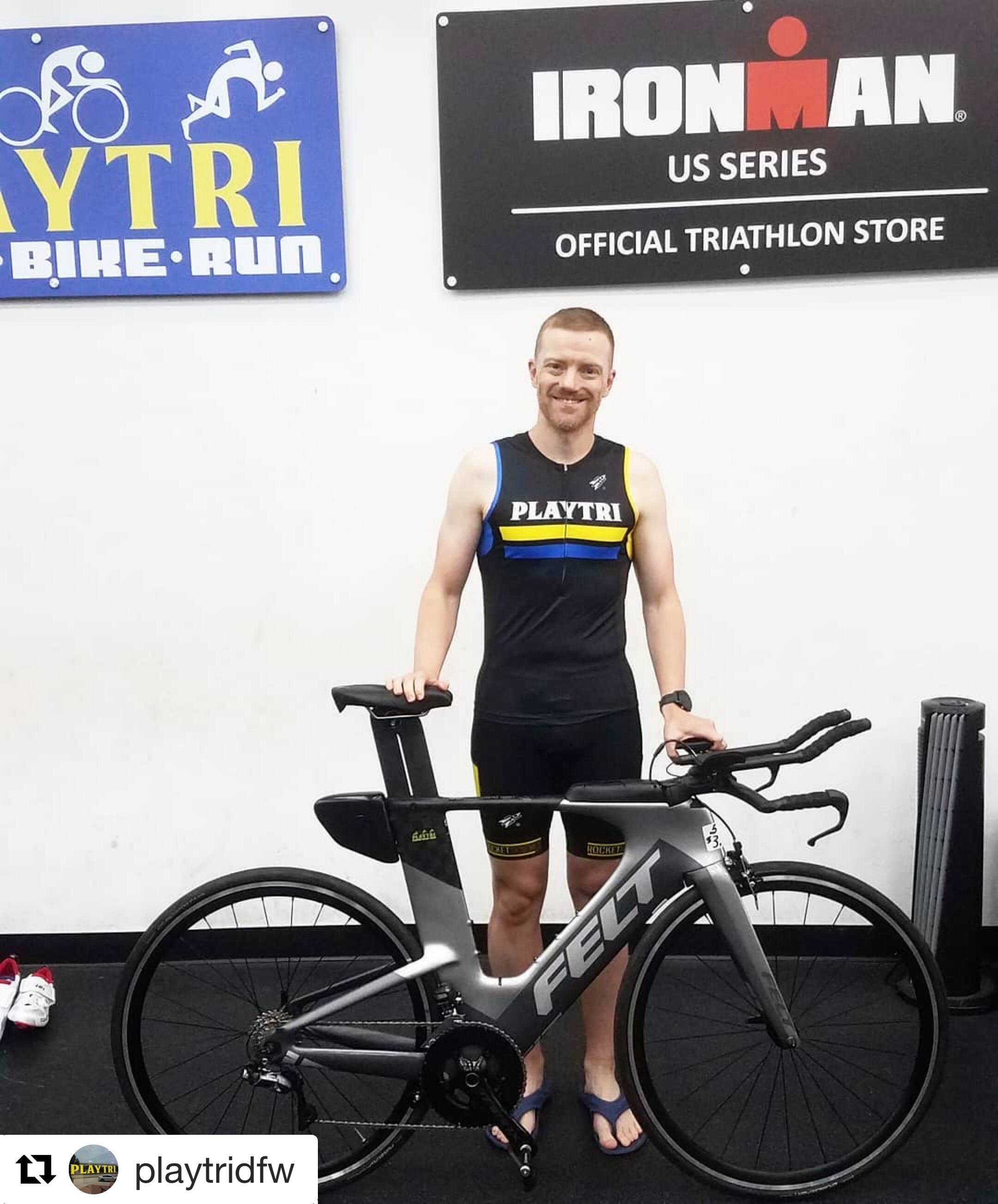 Thanks to my wonderful colleagues at Playtri, I ride a 2019 Felt IA10, size 56, with Ultegra Di2 shifting and Garmin Vector Pedals. It is a sweet bike and was certainly an upgrade over my previous tri bike. I have been riding this bike for about a year now and it is a joy to ride. The bike fits me well, shifting is smooth and accurate, and I ride with more power and confidence on this bike than I did on my previous one. I was surprised how smooth the road felt and how stable it was in cross winds, when I first rode it out on the wind-swept, chip-sealed roads of Denton County where I live.
Still, much of my training since getting this bike has been on the trainer as I rack up miles on Zwift (join me on Monday nights at 7:30 pm!) before my kids wake up in the morning or after they go to sleep at night. But when my oldest child learned how to ride AND fell in love with her one-speed bike, I realized how much I was missing not being out on the road, feeling the road vibrations through the bike and the wind in my face. Since then, I've been out on my bike more than usual. Although trainer rides continue to be excellent tools for interval training, they don't stack up to nice long rides on quiet roads. After spending more time riding on the road, here are five reasons why I love my bike again.
 1) 52/36 mid-compact crankset. In the past I have rode both compact (50/34) and standard (53/39) cranks, and the 52/36 crankset with an 11-28 cassette in the back offers a wide range of gear ratios for the long, steady climbs that I get to ride when visiting family in western South Dakota and powering through headwinds in Denton County.
2) Storage. With much of my ride time indoors, I forgot how nice the storage capacity is on this bike. With the integrated CALpac 2.0 on the top tube and BTSpac storage device behind the seat tube, there is more than enough space for nutrition for a multi-hour ride and a flat repair kit. Both are conveniently hidden from the wind, unlike my previous bike which required me to attach a bento box and seat bag. 
3) Bottle bosses. Call me old fashioned, but I like being able to put two water bottles on my bike without having to attach anything between my arms or behind my seat. This is a personal preference. But when I get the chance to upgrade to a Felt IA with disc brakes, I'll gladly attach hydration between my arms because Felt IA bikes are some of the best Tri bike around!
4) Effortless Acceleration. When you first see all that carbon fiber, this bike looks like it will accelerate like a narcoleptic sloth. But the acceleration is beautifully effortless. Felt IA bikes are light and stiff, so it doesn't take much to get up to speed and then you can cruise comfortably either on the flats or  spin up a climb. 
5) Escapism. Riding hard and fast and sweating under the Texas sun has provided a sort of escape from the challenges of this current time. Even if my ride is only one hour long, it offers an opportunity to not think about all the stuff that is happening in the world these days.
Find a bike that works for you at Playtri.com/onlinestore